Posts Tagged 'Medal of Honor'
Medal of Honor: The Catalyst Video
Very cool video, not sure about Linkin Park and the "techno-ish" track but at least it's a little more than traditional game track music.  Looks like MoH will take motion sickness to a new level! 😀  Why not Zakk and BLS? The dude in Tier 1 looks like him with that beard! 😛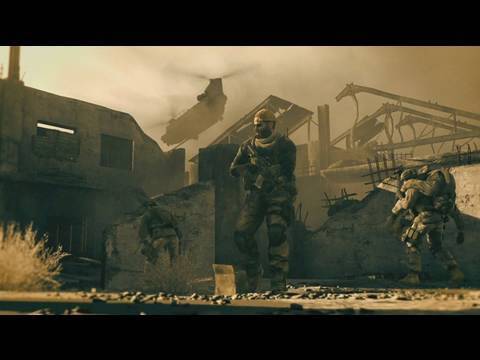 Battlefield 3 Announced!
I guess it was inevitable that BF3 would be on the horizon but I've been satisfied with Bad Company 2 and haven't been checking weekly for an announcement for a new one!
  No details on the era but my guess is that it will be much like BF2 with a new version of the Frostbite Engine and Destruction (BC2 runs on 1.5 and 2.0, respectively).  Maybe we can get a new release of Strike at Karkand as a released map!
  Speaking of which, where's Wake in BC2? 😛
The Medal of Honor announcement page:
Get Access to the Battlefield 3 Beta

Want to be among the first to get hands-on with Battlefield 3? If you own Medal of Honor Limited Edition you will receive an invitation to the Battlefield 3 beta within 12-months following the release of Medal of Honor.

Medal of Honor Limited Edition features other special content out-of-the-box including the MP-7, a weapon utilized by real-world Tier 1 Operators in the field.  With its light weight, high rate of fire as well as its ability to penetrate body armor, the MP-7 handles like a pistol yet allows targets to be engaged like a rifle.


BATTLEFIELD 3 BETA DETAILS

Beta offer is contingent on Beta availability within 12 months of Medal of Honor release. Beta will be available for a limited time only and offer expires upon close of Beta events. Participation in Beta requires acceptance of Beta Agreement. Must be 18+. Xbox GOLD membership required for Xbox users. Visit www.ea.com/beta for details, including availability.
Got the requirements, did the pre-order of MoH last month. w00t!
Pre-order Medal of Honor Limited Edition at Amazon:
Medal of Honor MP Beta
Gotta say that I like it so far.  I did the pre-order and now it's open to people who bought Battlefield Bad Company  2 on Steam.
While it's only two maps it seems like they tried to make it some middle ground between Modern Warfare 2 and BFBC2.  It doesn't seem to have the constraints of MW2 but not quite the open gaming of BFBC2.  I figure that a lot of MW2 hardened vets will hate the game because they can't use the same strangleholds that they do in MW2.  They also won't like the fact that it doesn't have tons of combo kits that MW2 does but I actually like that. While I like trying to master kits in MW2, it typically feels like overkill.   If you like it, good for you but it's not my thing.  The linear feel of MW2 is also something I'm not fond of that MoH seems to overcome.  I'll admit that I'm a fan of Dice games and sour to Activision and the entire IW "ousting" that they did and honestly wasn't that fond of them before that for the constriction that they seemed to promote in the CoD series after the early games.
Regardless, if you have the chance to try it, give it a try. 😉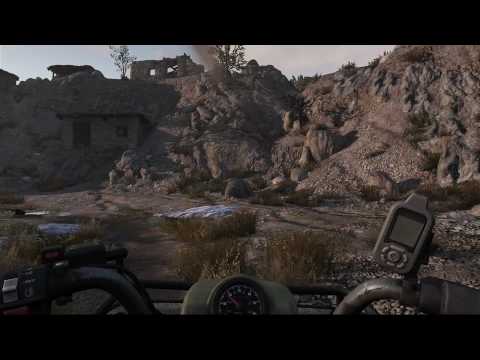 Medal of Honor: Airborne [PC], Post 1
So I've been playing a lot of MoHAB and the game is equally great and flawed. The missions are fun to play and the AI is good but at the same time almost worthless at times. I'm about complete with the game in about 12 hours of casually playing (reloading to grab some screenshots & videos) and in that time I've found that when it comes to larger objectives you're nearly on your own. Starting out it seems that everyone is out for the same goal but as you progress it seems that your AI team is there to clean up bad guys leading up to objectives. When it comes to objectives you're on your own such as planting explosives in a tank factory or taking on the bad ass SS soldiers. Early on they're by your side but the further you progress, you find you're more and more on your own. Part of the problem I'm sure is my patience but most of it is a short game made to last longer by throwing you out on your own, even with your AI mates beside you. I think the SP is 100x better than Call of Duty, where it appeared it was a walk through the park and it does force you to use health which is better than the rediculous scheme they used in Call of Duty 2 of just hiding. Both fail terribly though from the overabundance of console play in the games.
The save system isn't even up to current standards on consoles. While I hate the fact that games have saved checkpoints rather than normal saves, this game goes a step further in stupidity. I've started to accept the fact they want to keep you from finishing a game in a day or 2 (which I know is why they have save points rather than allowing you to save) but this game goes a step further where you don't even get to load a save point from your mission. It saves your last save point and that's it. If you want to go back to play the previous check point, too bad you can't. You have 1 save game through the entire game and if you go to something else in the campaign, too bad you lose current progress. This is also like Gears of War on the Xbox 360 (an incredible game that has the same issue…yes I call it an issue, it can't be an oversight). So if I have completed a mission, why the hell can't I play it again without losing where I'm at now? As I said I finally started to accept the load checkpoint game play and now they've decided to take it a step further and make it completely retarded.
Don't get me wrong the game is fun if you like the WWII shooters as I do but poor interface control makes great titles fall on their face. As I said I can't help but think back to the original MoHAA. I may have to pull that back out and run through it again just for a comparison point. Even with it's dating it's still one of the best games in this genre I've played and probably among my favorite FPS titles.
I'm still working on a game rating system but so far it's a draw on this title. It's an awesome game that they kill by constraints of taking the time to make a title that lasts. Even Medal of Honor: Pacific Assault had a better interface and, for me, gets a better rating than Call of Duty 2 for that reason. The game got repetitive and old but was light years ahead of this game outside of a lot of the action.
My final thought… It amazes me that games are costing these astronomical amounts of money to produce (as they advertise) these days and yet they constrain them because they add less content or game play to them.
I think a lot of people can take a lot from the Bioshock cross-platform design even without playing it on Xbox 360. I do intend to rent it after completing it on the PC just to see how it plays out.
For screenshots, take a look here.
Desert Combat Fan? BF2 Fan? BF2142 Fan? Read Up!
Kaos studios, who use to be Trauma Studios and brought us Desert Combat and the game play in Battlefield 2 (before EA/Dice bent them over) is working on Frontlines: Fuel of War. In this video it's fairly clear where the cool shit came from that was in BF2 over the previous versions such as Commander. Sounds like this game is going to be kick ass and will be out after the first of the year. Would have liked to have seen it sooner but from what it sounded like they are trying to miss the rush on the big games and established series (UT, Quake, MoH, Crysis, HL2 Episode 2/Team Fortress 2).
For all of you who dig it, post it on your blogs and spread the word about this game!! I am looking forward to this as much as anything at this point.
I am compiling a list of my fall FPS games (coming soon to the site) and this is near the top… I can never drop UT3 from #1 tho. 😉 Check out the PCGamer podcast here.