Category: Amazon
Titanfall
Something relevant on an entire site that's now irrelevant! lol  I'm enjoying Titanfall but the PC support sucks.  I picked it up on an Amazon special for $36 and it was well worth the cost.  I really have grown to hate Call of Duty and what it stands for in terms of a FPS.  It's such an arcade game without much else for a modern warfare game.  I enjoy the single player modes but the multiplayer is another story and I stick with the Battlefield franchise.
While I digress on Call of Duty, I will say that the implementation of Titanfall on that same type of platform is a lot of fun.  It reminds me a lot of games of old like UnrealTournament mixed with MechWarrior.  I still find myself trying to "spot" the enemy like Battlefield 4 but just jumping around and having fun is great.  I will say that after purchasing the season pass that it's a joke on the PC.  You find no one in the expansion and it's just sitting and waiting forever.  Luckily I've found that I can do a lot of other things while that's occurring now that I know how badly it's represented with player numbers.
So if you're going to pick up Titanfall, pick up the normal pack and don't waste your time on the expansion/season pass, it's a waste of money on the PC.
Pick it up on Amazon…
Logitech G930 Wireless Headset
I'm testing these out right now. We'll see how they work out.  10 hours, programmable buttons, volume roller, flip up mic to mute.  Lots of nice features.  Still need to read more on the F540 as well.
  You can pick them up at Amazon for $109.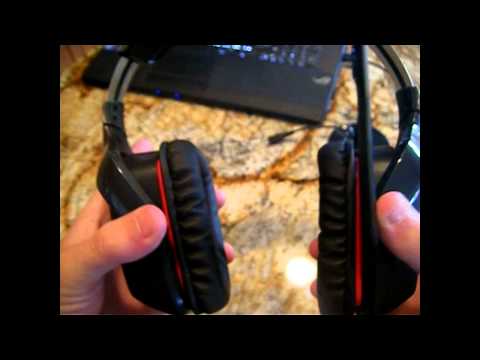 Max Brooks & Zombie Stuff
I'm partially through listening to the The Zombie Survival Guide: Complete Protection from the Living Dead
and I picked up the The Zombie Survival Guide Deck: Complete Protection from the Living Dead
this past week. The deck is not really a replacement for the book unless you like reading a book from "flash cards" regardless, it's a nice conversation piece and well constructed.
Check out most of Max Brook's stuff on Amazon:
Amazon Still Has The Battlefield 2142 Flash Drives
I know that GameStop/EBGames sold out of the Battlefield 2142 Dog Tag Flash Drives a while back but Amazon still has them.
Pre-order it or grab your other BF2142 gear below! (Pictured: The Game, Prima Guide, Dog Tag Flash Drive, zBoard keyboard)